Why Do We Call Them "Octanorm"? A Look Into The Name Behind the Popular Display System
Have you ever wondered why we call it 'Octanorm'? It's not just a random name – there's actually a fascinating story behind the popular display system. In this blog post, we'll delve into the origins and meaning of the name, as well as explore how Octanorm has become an industry standard for trade shows and events around the world. So grab a cup of coffee and join us on this journey to discover the history behind one of our favorite tools in event marketing!
Introduction to Octanorm
Why Do We Call Them Octanorm? – Octanorm is a popular display system that is often used for trade shows and exhibitions. It is made up of modular elements that can be assembled to create a variety of shapes and structures. The name 'Octanorm' comes from the eight-sided shape of the basic element in the system.
Octanorm originated in Germany in the 1960s, and its popularity has grown steadily since then. Today, it is one of the most widely used display systems in the world. Octanorm is known for its versatility, ease of use, and durability. It is an excellent choice for a wide variety of applications, including trade show booths, retail displays, and exhibition stands.
Why Do We Call Them Octanorm?
Octanorm is a portmanteau of the words octagon and norm. The word was first coined in the 1930s by German architect and industrial designer Karl Moll, who developed the Octanorm system of modular exhibition stands. The word 'Octanorm' has since become synonymous with modular exhibition stands, and is now used as a generic term for this type of product.
History Behind the Name
The Octanorm display system got its name from the company that invented it: Octanorm GmbH.
This German company was founded in 1925, and it specialised in the production of metal furniture and equipment for offices and schools. In the 1950s, Octanorm began to diversify its product range and started manufacturing display systems for trade shows and exhibitions.
The Octanorm display system quickly became popular due to its modularity and versatility. It could be easily reconfigured to create different shapes and sizes of displays, making it very versatile for exhibitors.
Today, the Octanorm brand is owned by Messe Frankfurt, the world's largest trade fair organiser. Messe Frankfurt acquired Octanorm in 1999, and the company continues to produce high-quality display systems under the Octanorm brand name.
Advantages of Octanorm Over Other Systems
There are several reasons why Octanorm is such a popular display system. For one, it is extremely versatile and can be used for a wide variety of applications. Additionally, Octanorm is easy to set up and take down, which makes it ideal for trade shows and other events where time is of the essence. Octanorm systems are relatively affordable, which makes them a great option for businesses on a tight budget.
How to Find Quality Octanorm Stalls
When you're looking for quality Octanorm stalls, there are a few things you can keep in mind to ensure that you're getting the best possible product. Here are a few tips:
1. Look for a reputable manufacturer. Octanorm is a well-known and respected brand in the world of trade show displays, so you can be confident that any products bearing their name will be high quality.
2. Check the materials used. Octanorm stalls are made from high-quality aluminum, so make sure that's what you're getting before making your purchase.
3. Ask about warranties and guarantees. Any good manufacturer should stand behind their products, so look for companies that offer strong warranties and guarantees on their Octanorm products.
following these simple tips, you can be confident that you'll be getting a top-notch product when you purchase Octanorm stalls for your next trade show or event.
Final Thoughts on Octanorm
As we've seen, the name 'Octanorm' is derived from the octagonal shape of the system's components. This simple, yet effective design has made Octanorm a popular choice for trade show displays and other events.
While Octanorm may not be the most exciting or glamorous trade show display system out there, it is a reliable and affordable option that can be easily customized to fit your needs. If you're looking for a dependable system that won't break the bank, Octanorm is definitely worth considering.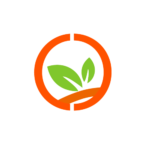 Tags In