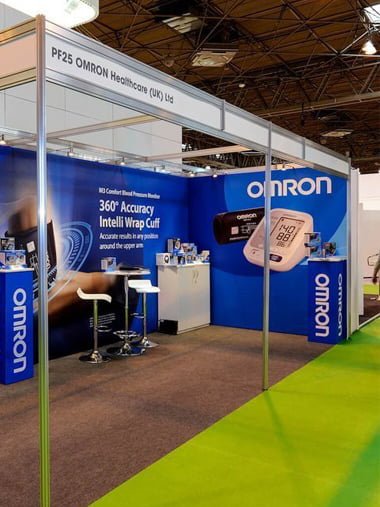 Orange Fabrications – Octanorm Stall Supplier
Orange Fabrications is a leading supplier of shell scheme stalls for trade shows and exhibitions. We have been in business for over 10 years and have supplied stalls to some of the biggest events in the world.
Our philosophy is simple: to provide our customers with the best possible service and products at the most competitive prices. We believe that this approach has allowed us to build strong relationships with our clients and grow our business steadily.
If you are looking for a reliable and professional octanorm stall supplier, then look no further than Orange Fabrications. We are here to provide assistance with your upcoming event!
Octanorm Stall For College Events | Octanorm Stall For Exhibitions | Octanorm Stall For Conference
Situated in the vibrant city of Coimbatore, Orange Art Factory emerges as a groundbreaking event management and fabrication company. Striving to transform ordinary occasions into extraordinary experiences. Meanwhile, with an impeccable track record spanning over a decade, this industry pioneer has carved a niche for itself. That to by infusing every project with unmatched creativity and innovation. The keyword behind their success lies in their unwavering commitment to excellence: meticulous attention to detail. From meticulously handcrafted decorations to flawlessly executed logistical planning, no aspect is left untouched when it comes to creating unforgettable events.
Moreover, our team of seasoned professionals possesses an innate ability to tailor each endeavour specifically to the client's preferences and requirements. And ensuring both satisfaction and delight at every turn. Through seamless collaboration between diverse experts – including designers, technicians, artists, and craftsmen – Orange Art Factory continues to redefine the boundaries of what is possible within the realm of event management and fabrication.