BUILD INTEC 2023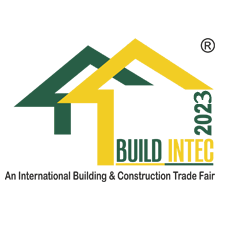 Build Intec 2023
Build Intec 2023 – Starts from February 3rd to 6th, 2023, CODISSIA in Coimbatore will host an expo for builders and building material suppliers.
Ideas—Construction—Builders
Construction involves the art, trade, and work of a building. Behind this genre of creation are the effort, dedication, and intelligence of many hands and many brains. In effect, each building is an idea erected to the sky with the perfect synchronised support of the hands of the construction industry. Moreover, this is an international construction expo that is conceived to bring together under one roof the powers that give life to the art of construction.
Coimbatore
The textile capital of south India and the third largest city in Tamil Nadu Coimbatore is a highly industrialised city in Tamil Nadu. However, this city is known for three major things. textiles, research and development, and culture. As a result, it is well-known for its excellent construction and builders.For more details, check out this: Coimbatore
What are the different types of stalls in Build Intec 2023?
Organiser will provide you with octomom for your booking size. But most of the participants love to exhibit their products and brands with rich and colourful fabricated stalls. By doing so, they stand out from the crowd and attract more visitors to their stalls. There are exhibition stall fabricators in Coimbatore who can build your expo stall at your expo.
CODISSIA
CODISSIA Trade Fair Complex is an industrial and exhibition venue in Coimbatore run by CODISSIA. It was constructed in a record time of 155 days in 1999 and has been certified as a world record holder in the Limca Book of Records as having Asia's largest pillar-free hall. Moreover, the complex regularly hosts trade fairs and industrial exhibitions. The organisation plans to establish an industrial estate on the outskirts of Coimbatore. CODISSIA has signed an agreement with the Government of Tamil Nadu during the Global Investors 2015 conference to establish two industrial parks in Coimbatore.
Source: Wikipedia
Stall Fabricator or Fabrication in Build Intec 2023.
We are Orange Fabrication, headquartered in Coimbatore, with offices in Chennai, Bangalore, and Kochi. We have over 13 years of experience in exhibition stall fabrication. For all exhibition stall fabrication needs, you can contact us.
Book Stall In Build Intec 2023
Want a stall fabricator for Build Intec 2023:
Stall Fabrication In Coimbatore.

Learn what is stall fabrication
Download Build Intec 2023 Brochure | Hotels List