About Coimbatore
Coimbatore
Surrounded by western ghats, on the banks of Noyyal river, 2nd largest city in Tamil Nadu and 16th largest urban agglomeration in India is Coimbatore. Coimbatore is a rapidly growing city. Moreover, this city is well known for being a textile, industry, commerce, education, information technology, healthcare, and manufacturing hub. furthermore, kovai has a second name too: "Manchester of South India" because of its cotton production and textile industries. Similarly. Coimbatore supplies half of India's motors and pumps, for which it is also called "The Pump City."

Coimbatore – Koyamputhur – Kovai – Covai
While, the 1st and 4th centuries AD, Coimbatore ruled by Cheras in the Sangam Age. Coimbatore city existed as the capital of the small tribal kingdom of Kongunad before the 2nd century AD. Later, brought under Chola control in the 2nd–3rd century AD by Karikalan. The Palakkad Gap is the main trade route connecting the west coast to Tamil Nadu. This city located on the ancient trade route. The way extends from Muziris to Arikamedu in South India.
In the 10th century CE, the mediaeval Cholas conquered the Kongu Nadu. Coimbatore ruled by the Vijayanagar Empire in the 15th century. The Palayakkarar system introduced by the Nayaks in the Kongu Nadu region. Divided into 24 palayams. The Kovai region came under the control of Mysore in the 18th century. after the defeat of Tipu Sultan in the Anglo-Mysore War. In 1799, the British East India Company annexed Kovai to the Madras Presidency. Under the leadership of Dheeran Chinnamalai, the Kovai region played an important role in the second Poligar War in 1801. Kongunad fell to the British along with the rest of the state. The first textile mill came up as far back as 1888. There are now over a hundred mills.
Coimbatore Industries
Coimbatore District is famous for textile industries and motor pumps. Eventually, the first textile mill got set up in 1888. Now, Coimbatore has more than 50,000 small, medium, and large industries and textile mills. The black soil, good rains, and water resources had made this place a major agricultural centre. Cotton is grown in bulk, and this made Coimbatore a textile city. This is also the textile capital of South India. The other major industries are machinery, automobile spares, motors, electronics, and steel and aluminium foundries. These are well-known characteristics of the Kovai district.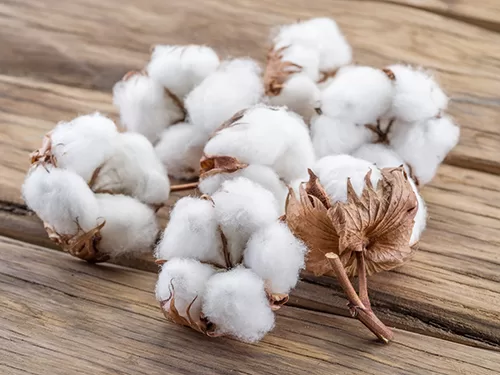 More About Kovai
Further, Covai is also known for its research and development. Many new products invented here. Mr. P. Sabapathy invented the wet grinder in the 1950s, as one example.
Meanwhile, when we talk about Covai and its invention, one name comes up frequently: Mr. G.D. Naidu, also known as the "Edison of India" and the man who manufactured motors in India first. His experience spans the industry. Know more about G.D. Naidu.
Coimbatore
Exhibitions and Shows
Being an industrial and R&D hub of Tamil Nadu, Coimbatore host many International exhibition is field of machinery exhibitions, agriculture exhibitions, textile exhibitions, rubber & tyres exhibitions, fashion exhibitions, building material exhibitions, and much more. Majorly this happens in CODISSIA complex (Coimbatore District Small Industries Association).