WAREMAT 2023 – CODISSIA, Coimbatore
August 4 @ 8:00 am

-

August 6 @ 7:00 pm

Rs10000

WAREMAT is a Warehousing and Material Handling Exhibition that takes place in Coimbatore, specifically at the CODISSIA Trade Fair Complex. CODISSIA stands for Coimbatore District Small Industries Association, which is an organisation that promotes and supports the growth of small and medium-sized industries in the region.
The WAREMAT exhibition aims to showcase the latest advancements, technologies, and solutions in the field of warehousing and material handling. It provides a platform for companies involved in the warehousing industry to exhibit their products, services, and innovations. The exhibition attracts professionals, industry experts, suppliers, and manufacturers from the warehousing and logistics sector.
At WAREMAT, you can expect to see a wide range of products and services related to warehousing and material handling, including storage systems, logistics software, material handling equipment, packaging solutions, automation and robotics, forklifts, conveyor systems, and more. The exhibition offers opportunities for networking, knowledge sharing, and business collaborations within the industry.
As an attendee, you can interact with industry experts, attend seminars or workshops to gain insights into the latest trends and developments, and explore potential business partnerships. It's a valuable event for individuals and organisations involved in logistics, supply chain management, warehousing, and related sectors.
To get more specific details about WAREMAT 2023, such as the exact dates, exhibitor information, and program schedule, we recommend visiting the official website of the event or contacting the organisers directly.
Custom Stall Fabrication for WAREMAT 2023
If you are looking for custom stall fabrication services for WAREMAT 2023, then let us know. We are the Orange Stall Fabrication team from Coimbatore with 18 years of experience and have fabricated 10,000+ Sqmt of custom stalls in India. Check out our Video gallery and Photo gallery for more information.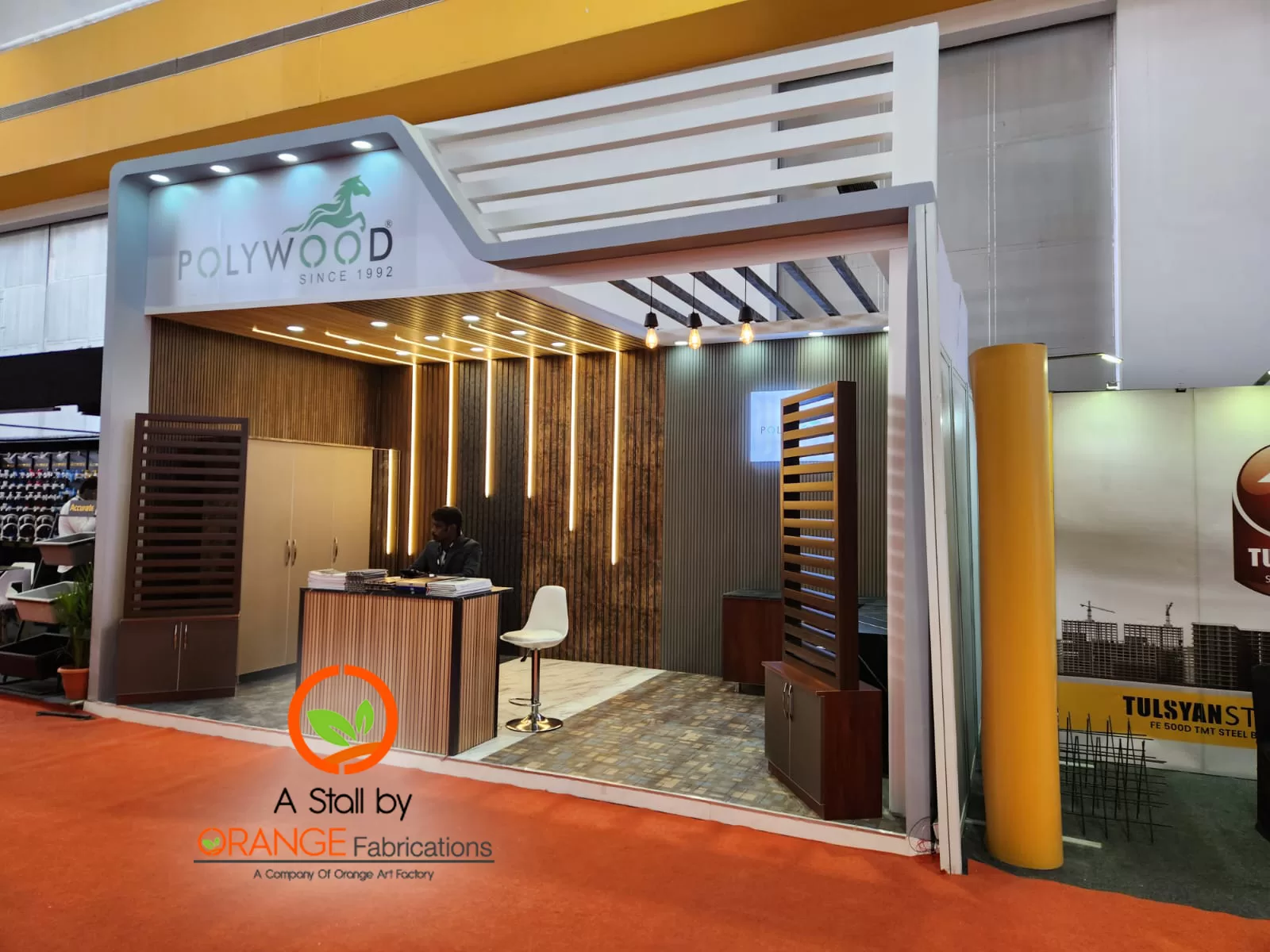 Want more clarification?
Please don't hesitate to call us or mail us. 9003631393 or mail us at reachus@stallfabrication.in
Orange Fabrication Is A Company Of Orange Art Factory – Event Management Company