AIOC 2023 Kochi Stall Fabrication Services – What to Expect
Stall Fabrication AIOC Kochi –
Are you preparing for AIOC 2023 Kochi? Get the best out of your exhibition with our comprehensive stall fabrication services! With our creative designs and skilled fabrication, we ensure that your stall stands out from the rest.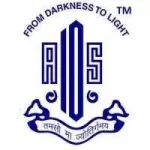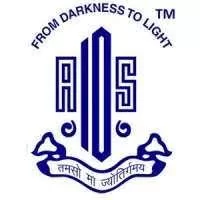 AIOC 2023
The AIOC 2023 Kochi, 81st Annual Conference is the premier event for ophthalmologists and ophthalmic professionals, organised by All India Ophthalmological Society, offering an unmissable opportunity to learn cutting-edge techniques, discover new advancements in our field, and network with peers from around the world.
Custom Design Services.
Our design experts can help custom design the most creative and innovative designs for your exhibition stall. Drawing from our vast experience, we create eye-catching designs that not just looks good but also serves its purpose of getting attention. We make sure that you stand out in the crowd with unique and memorable designs.
Quality Craftsmanship.
You can expect nothing but quality workmanship when you partner with us for your exhibition stall fabrication needs. Our trusted and experienced craftsmen run through a skilled fabrication process and utilise top-grade materials from durable wood, to metal and fabric, to create the most perfect booth experience for AIOC 2023 Kochi.
On-Time Delivery & Installation.
We understand that time is of the essence. So, our team will work around the clock to meet your deadlines and precisely install the exhibition stall, in line with your exact specifications. Whether you require delivery to a fixed venue or an outdoor space, our experienced crews have got you covered every step of the way.
Comprehensive Maintenance Support Post Installation.
After delivering and installing your stall, we will provide comprehensive maintenance support as well. This includes providing technical help if any unexpected issues come up. Additionally, our team can continually monitor the condition of your exhibition stalls to ensure they remain operational. This way, you can focus on promoting your brand and taking strategic advantage of the event without having to worry about any unforeseen glitches or disruptions.
Affordable Pricing Structures for Every Budget
In addition to the quality of services that we offer, you can also expect competitive pricing structures from our team. We know that getting a wide range of capabilities provided in-house can be expensive, and as such we provide budget-friendly solutions tailored to meet your individual needs and demands. With AIOC 2023 Kochi stall fabrication, you will not have to worry about going over budget!
Stall Fabrication In AIOC 2023 Kochi