Buy High-Quality Packing Tape From Manufacturer In Coimbatore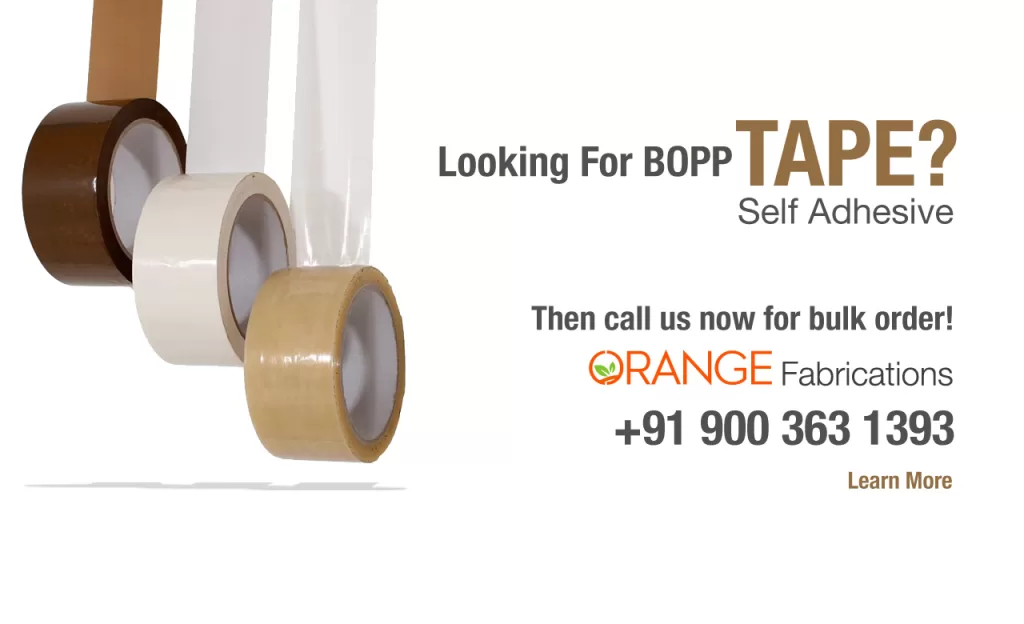 If you are in need of high-quality BOPP brown tape for your business, then look no further than Orange Fabrication the trusted packing tape manufacturer. With superior product range and outstanding customer service, you can rest assured that you will be receiving a premium-grade product that guarantees maximum satisfaction by Orange Fabrication.
About Orange Fabrication.
Orange Fabrication is a well-known exhibition stall fabrication and design company in India. We have been in the industry for the past 18 years. Packing tape manufacturing was one of the most important items on this journey. Started with purchase, and we were not able to find the best quality we needed, which forced us to manufacture the BOPP brown tape. Today, our unit is capable of supplying other manufacturing industries across India.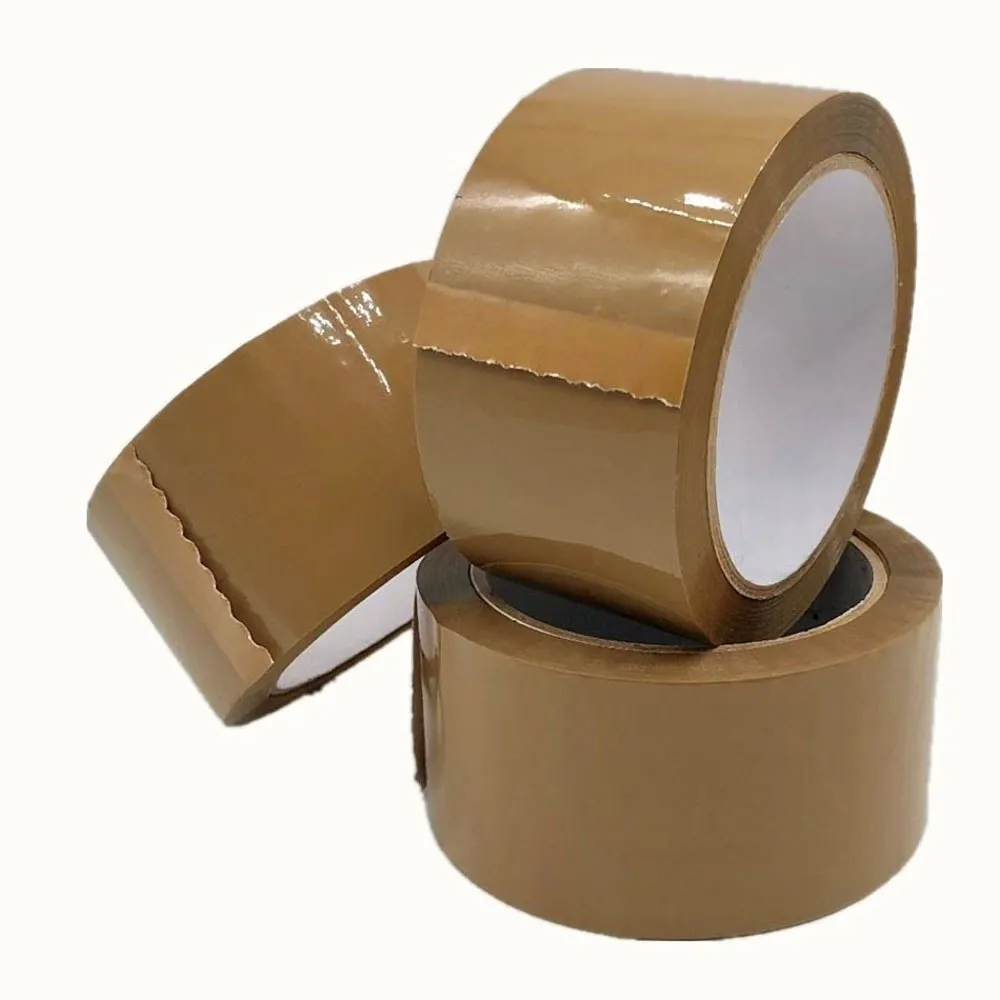 What are Brown BOPP Self Adhesive Tapes?
Brown bopp self-adhesive tapes are widely used packaging material that offers excellent adhesion, moisture resistance, and safe sealing performance. It is made from polypropylene (BOPP) film with water-based acrylic adhesive. It is an ideal choice for applications such as palletising, carton closing, general wrapping, sealing of bags and boxes in the manufacturing industry, etc.
Advantages and Benefits of Brown BOPP Tapes.
Brown BOPP tapes offer a number of advantages to users. It provides strong adhesive strength and can easily secure tightly, ensuring that packages are well protected during transport and storage. The tape is also highly resistant to temperature fluctuations, vibration and impact, making it suitable for any environmental condition. Furthermore, this self-adhesive tape reduces the time needed for manual sealing by few seconds resulting in time savings and higher productivity.
Looking For Brown Tape Bulk Supplier?
Why Choose orange as Your Packing Tape Supplier?
Orange offers a wide selection of high-quality BOPP / packing tapes. And ranked in top 10 for best packing tape manufacturer in Coimbatore. Our tapes are designed for maximum durability, adhesion and temperature resistance. We have been manufacturing and bulk supplying the Coimbatore industry for many years, continuously innovating to provide our customers with top-notch products at competitive prices. All of these factors ensure that you get your money's worth when buying Brown Bopp Tapes from us!
An economical tape that adheres well to cardboard

Bonds with all paper and cardboard surfaces

Designed for a wide range of temperatures

Will fit most conventional finished tape guns and distributors

Suitable for a cost-saver customer without hazarding quality
| | |
| --- | --- |
| | |
| | Brown Shades And Transparent |
| | 38, 40, 42, 44, 46, 48 & 50 |
| | 12, 18, 24, 36, 48, 60, 72, 96 |
| | 25 meters to 1000 meters (As per requirement) |
How to Check the Quality Of The BOPP Tape When Buying?
When buying BOPP tapes, it is important to check the quality of the product beforehand. The best way to do this is by checking the thickness and adhesion strength. You can also ask suppliers for sample rolls so you can test out its properties on your own. Our quality control unit at Orange Fabrication monitors each production stage stringently in order to ensure all of our customers are provided with only the highest-quality products available.
Tips To Buy High-Quality Brown Bopp Tapes at Reasonable Prices.
When looking for a brown Bopp tape suppliers in Coimbatore, it is important to look for wholesale vendors who offer discounts and other offers. Also, look for the most reputed supplier in the market who offers quality and timely delivery with reasonable price ranges. Moreover, always check the manufacturer's instructions before buying Bopp tapes as some of the tapes are not suitable for certain needs.
Orange Fabrication – Packing Tape Manufacturer
Want more clarification?
Please don't hesitate to call us or mail us. 9003631393 or mail us at reachus@stallfabrication.in
Orange Fabrication Is A Company Of Orange Art Factory – Event Management Company
Orange Fabrication – Packing Tape Manufacturer